Cricket
Brendon McCullum 'blew us away with his clarity of thinking' – Andrew Strauss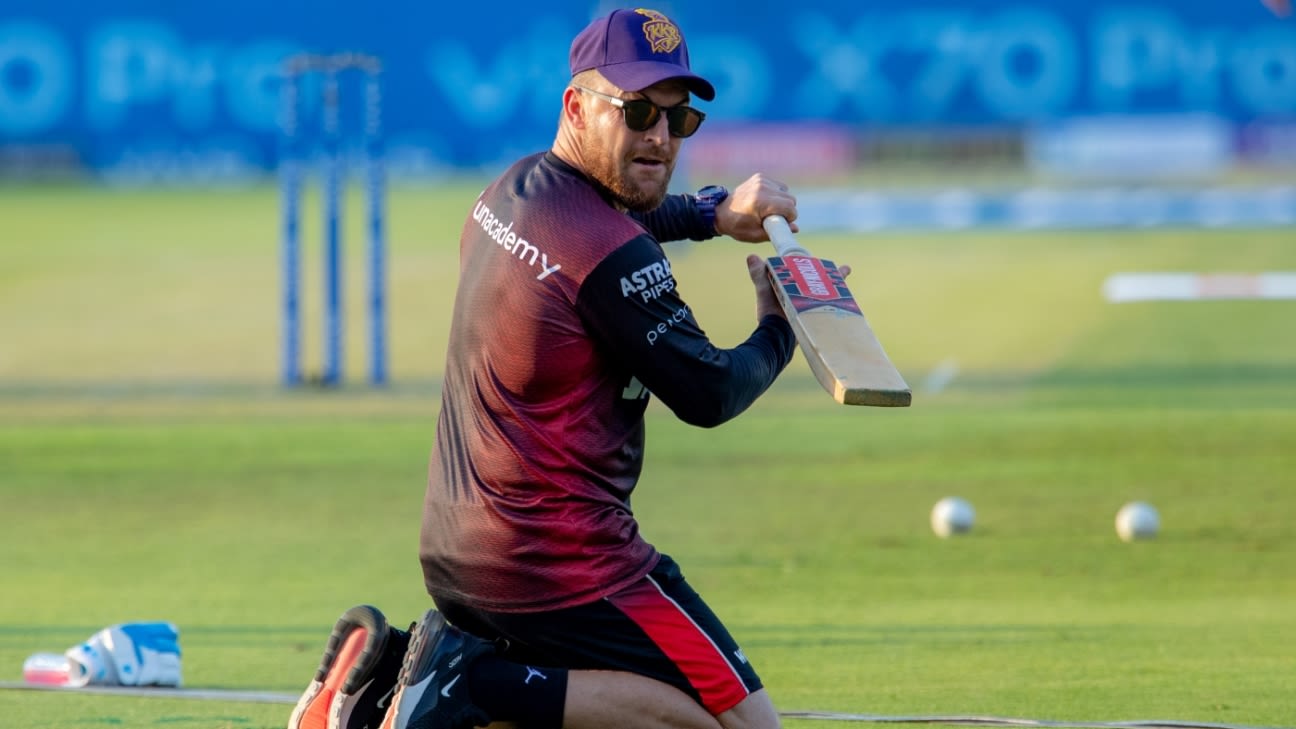 Brendon McCullum
"knocked it out the park" throughout his interview to turn into England's new Test coach and "blew us away with his clarity of thinking", in keeping with
Andrew Strauss
, a strategic advisor to the ECB.
McCullum's appointment was
confirmed
on Thursday after two days of interviews at the beginning of this week and Strauss, who was a part of the interview panel together with CEO Tom Harrison, efficiency director Mo Bobat and managing director Rob Key, mentioned that he was "delighted" with the choice.
"I was involved with the interview process and he knocked it out the park," Strauss informed talkSPORT on the Sports Industry Awards on Thursday night time. "But these appointments aren't about interviews. They're about approach, really, and about the reputation that people have and I know he's the sort of guy that the England players will look up to and he'll be able to show them the way.
"He's executed that with New Zealand cricket as captain, he is executed that within the short-format tournaments he is been concerned with. I feel he'll make a large influence on English cricket. He's received such readability of thought and strategy.
"He's a guy who keeps the game of cricket very simple but he's got a positive intent in everything he does and that's exactly what the England Test team need right at the moment: some good, strong leadership, some direction. I know Brendon is just so excited about the prospect of coming out here and not just trying to take the English cricket team forward but also doing his bit to take Test cricket forward generally."
Strauss added that McCullum's appointment felt "nicely connected" with the optimistic strategy espoused by Key and Ben Stokes, England's new Test captain, and urged that they might make some modifications in personnel when the squad to play New Zealand at Lord's on June 2 is introduced subsequent week.
"The first thing is about mindset, and embedding that mindset in the players," Strauss informed Sky Sports on the similar occasion. "There might be a couple of selection changes, players that play in that style naturally, I would have thought. But the most important thing of all is the connection and alignment between him and Ben Stokes, the captain: them forging a strong, productive relationship is going to be crucial.
"He's a really optimistic man with a really clear mindset and he'll embed that in that Test crew at a time when confidence is a bit low and other people want a little bit of readability and path. He's a powerful man. He cannot wait to start out – and fairly frankly, I can not watch for him to start out.
"He was just unbelievably ambitious [as a player]. He used to run down the wicket against some of the quickest bowlers in the world, he always took the positive option, he wasn't scared of failing.
"He wasn't scared of constructing errors and I feel that is what this Test crew wants a bit in the mean time. They want somebody to again them, they want somebody to offer them confidence and encourage them and they should truly break the shackles and realise how good they're and I feel he is the right particular person to try this."