Australia
From the Archives, 1992: Hawke, Whitlam and Fraser 'Face The Press'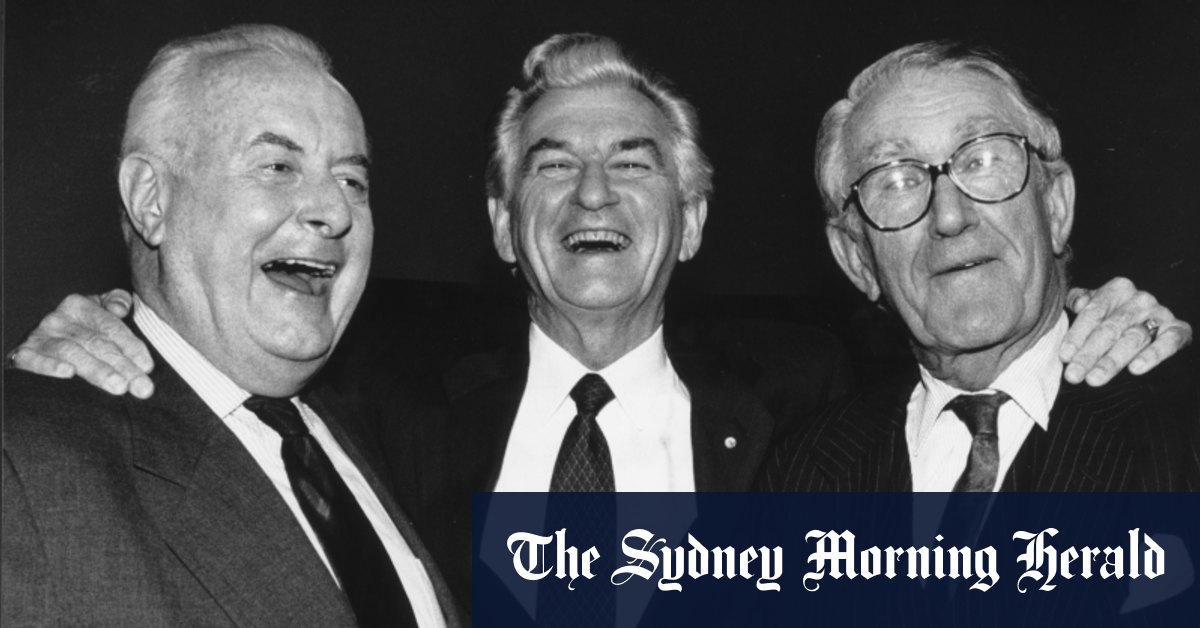 First revealed in The Age on July 8, 1992
Libs will get in if GST shed: Hawke
The "one certainty" in Australian politics was that the coalition would win the subsequent election if it ditched its GST, based on the previous Prime Minister, Mr Hawke.
Mr Hawke, showing on tonight's pre-recorded SBS program 'Face the Press' with two different former Prime Ministers, Mr Fraser and Mr Whitlam, mentioned it might be "put down the glasses if the coalition put down the GST". The "unknown" was whether or not the forces behind and within the Liberal Party would make that judgment.
"If they keep the GST, then the Keating Labor Government is in with a chance," mentioned Mr Hawke.
But Mr Fraser mentioned he thought Mr Keating had "lost his cool and probably lost his chance". The Liberals would win "in an absolute canter" due to the way in which the Government had been behaving prior to now three or 4 months. Mr Keating was being careless, he mentioned.
He mentioned the consumption tax is "part of an overall package," and such taxes existed in each European state, Canada and New Zealand.
Mr Whitlam mentioned the Government had not misplaced its cool and mentioned the Government's plan to vary the oath of allegiance for migrants was what his Government tried unsuccessfully to do.
Mr Keating was "pressing on with things which most people want and which the Labor Party wants. And now he's making a fight of them. I'm certain he can win," Mr Whitlam mentioned.
Loading
Mr Hawke repeated his view that an Australian republic was inevitable however shouldn't be a excessive precedence.
Mr Whitlam mentioned being a republic would change the notion of Australia in different international locations, however Mr Fraser mentioned he had by no means discovered different international locations to have an insufficient notion of Australia due to its monarchical system or flag.
The Opposition Leader, Dr Hewson, questioned about Mr Hawke's GST remark mentioned: "Bob never really stood for tough decisions, did he? Bob's free to give us his advice, but we'll win even with a GST, because of Fightback.
"Even on the last day of the run-up to the election campaign, people are saying to me 'you've got to ditch GST to win', I would not ditch GST, because GST is an essential part of what's got to be done to turn this country around."