Australia
No repeat of Crows woes: Dees have to do it 'differently' to ensure win against Adelaide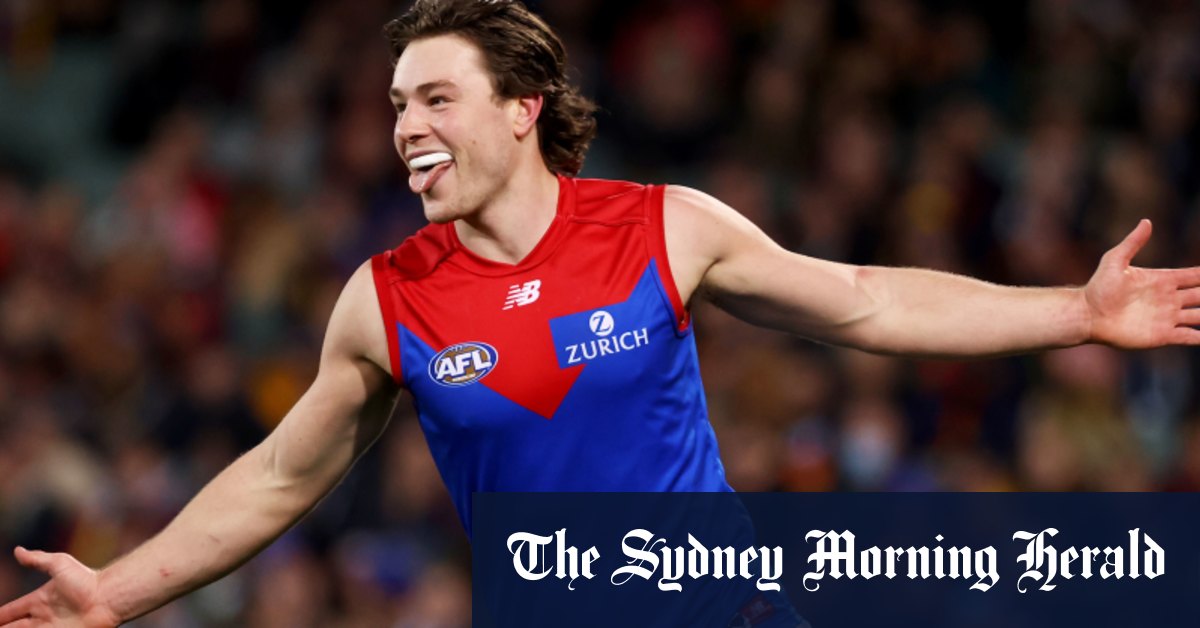 "We were pretty strong defensively behind the ball and Adelaide brought a lot of pressure and heat around the contest areas.
"In the end, our method over a long period of time proved to be the difference."
The Crows looked ragged early, conceding the opening three majors inside seven minutes, before firing back with the next four, Taylor Walker menacing up forward.
Walker uncharacteristically missed an absolute sitter during a long second-quarter stalemate before helping give the Crows the lead when his brilliant left-handed handball to Darcy Fogarty finished in the lap of Wayne Milera, who walked into goal.
Adelaide's error rate rose in the third stanza and Melbourne punished them, pushing ahead by 24 points on Kysaiah Pickett's soccered goal.
Star Crows swingman Jordan Dawson, who had the vast majority of his 21 first-half touches in the back half, was shifted forward and goaled after outbodying Michael Hibberd, kick-starting a revival from the Crows.
Rory Laird's goal from the opening bounce of the fourth quarter and Ben Keays' successful conversion of a free kick sliced the deficit to five points.
The Dees responded to the challenge by pinching back the momentum with a couple of goals in quick succession to Ed Langdon – after Petracca read O'Brien's tap, handballed in traffic to Oliver who then added another quick give – and Jack Viney.
Those dual strikes created some comfort and breathing space before Ben Brown's six-pointer after the siren added some percentage.
"We gave it back to them 30 times," Matthew Nicks stated, highlighting Melbourne's whopping variety of intercept marks.
"Unfortunately against the best teams in the competition, you can't fail in areas to that level with 30 intercept marks.
"It's an area we must get right because that cost us the game.
"Whilst failing in that area, I thought we were very strong in others.
"I loved our ticker and the fight that we brought.
"I thought it was a great battle – we took it to them and challenged them."
BACK ON TRACK
The only real blemish on yet another banner season from Petracca has been his errant goalkicking.
Goalless since round nine and with a sickly 9.21 conversion rate in 2022, Petracca restored his radar at Adelaide Oval.
He sauntered into an off-hands goal in the opening minutes before nailing a set shot 14 seconds out from the quarter-time siren to give the Demons the lead.
Petracca started the second term at half-forward and nailed his third major – an expert finish from 40m from a typically slick Oliver handball – shortly before half-time to put Melbourne's nose back in front.
FOGARTY'S KERLEY SALUTE
Darcy Fogarty came off the ground midway through the first quarter with a finger so severely dislocated it was sticking out on a 90-degree angle.
The image evoked immediate comparisons to football legend Neil Kerley, whose death on Wednesday aged 88 saw him bestowed a richly deserved pre-match on-ground tribute and minute's silence.
Kerley, SA's Mr Football equivalent of Ted Whitten, earned the nickname "Knuckles" for his fierce strategy to the sport and extreme injury inflicted on his fingers.
Fogarty returned after quarter-time uninhibited following his inadvertent tribute to King Kerley.
Best: Melbourne – Petracca, Oliver, Langdon, Salem, May, Vines, Harmes. Adelaide – Dawson, O'Brien, Laird, Keays, Berry.
VOTES

Christian Petracca (Melbourne) – 9
Clayton Oliver (Melbourne) – 9
Jordan Dawson (Adelaide) – 8
Ed Langdon (Melbourne) – 7
Christian Salem (Melbourne) – 7